What happened in this week's #ClassicalNews?
Beyoncé has been named music's most powerful woman by BBC Radio 4's Woman's Hour.
The superstar came first in a list of the industry's 40 most influential women, thanks to her feminism, activism and empowering musical messages. Taylor Swift, Adele and Dua Lipa were also included on the power list, which was unveiled as part of BBC Music Day.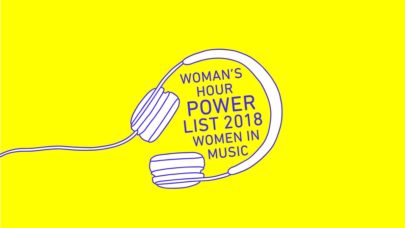 The top 40 didn't just recognise big-sellers and global stars, making room for the unsung heroes who work behind the scenes to champion women.
Third place went to Vanessa Reed who, as CEO of the PRS Foundation, has persuaded more than 100 festivals to sign up to a 50:50 gender balance on their line-ups by 2022.
The top 10 also includes Marin Alsop, who became the first female conductor to lead the Last Night of the Proms in 2013, and Chi-chi Nwanoku, who founded Europe's first professional majority black and minority ethnic orchestra, Chineke!
Love the fact that the BBC Woman's Hour power list of women in music celebrates a range of musical genres and women both in the public eye and behind the scenes – so many inspirational women celebrated! https://t.co/OghiU0pfCk

— Maria Thomas (@mariarthomas) September 29, 2018
Amazing news! Congratulations to @JasmineSandlas NUMBER 30 on Women in music power list 2018 on @BBCRadio4 #Bhangra #Music https://t.co/OYBdkS8UJz

— 3Q Media (@Official3QMedia) October 12, 2018

[via BBC]
---
The Musicians' Union (MU) in the UK is calling on the government to include provision for a touring visa for musicians in any Brexit plans.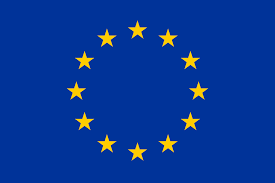 'Any EU touring visa must be affordable, multi-entry, admin-light and cover all EU member states,' the organisation said in an announcement, coupled with a petition inviting signatures from 'musicians, fans and all those who want to see music remain a viable career'.
The petition text notes that 'Musicians, and other creative and cultural workers, are a distinct workforce with specific needs. Visa and customs rules post-Brexit need to account for that.'
Musicians need to know if they'll be able to work in EU member states after December 2020, and how.

But there's still no clarity from Government on #WorkingInTheEU post-Brexit.

Sign the petition for a touring visa > https://t.co/Q9JybbzFyz #PoliticalDeclaration

— Musicians' Union (@WeAreTheMU) November 22, 2018
[via the Strad]
---
For the first time in its history, the Metropolitan Opera is commissioning operas by women. It is hoping to adapt beloved novels like "Lincoln in the Bardo" and "The Amazing Adventures of Kavalier & Clay." And it will venture beyond the walls of its opera house to collaborate with the Brooklyn Academy of Music and the Public Theater.
These are some of the plans that Yannick Nézet-Séguin, who just became the Met's first new music director since 1976, is making with Peter Gelb, its general manager, as they try to woo broader audiences and turn the page on what has been difficult time for the company.
The company has asked Missy Mazzoli to write an opera based on George Saunders's ghostly novel "Lincoln in the Bardo," and is planning to stage Jeanine Tesori's opera "Grounded," based on the George Brant play about a fighter pilot sidelined by pregnancy who goes into drone warfare. They are the first two women commissioned to write operas for the Met, which has only performed two operas by female composers in its history: Kaija Saariaho's "L'Amour de Loin" in 2016 and Ethel M. Smyth's "Der Wald" in 1903, which were both written elsewhere.
Great to see the @MetOpera finally showcasing music by great women! Looking forward to seeing @nezetseguin begin a new era at the Met!#classicalmusic #opera #nyc #women #composers #orchestra #lincolncenter #theatre #arts #heforshehttps://t.co/6k360fa9yY

— Peter Klein (@peterkleinyc) September 25, 2018
[via The New York Times]
---
The Andrew W. Mellon Foundation has awarded a $2.5 million grant to New England Conservatory, in consortium with the Boston Symphony Orchestra, the Boston Youth Symphony Orchestras, the Community Music Center of Boston, and the string education program Project STEP, to launch the new Boston Bridge to Equity and Achievement in Music initiative.
The initiative is designed to fund the musical education of middle- and high-school-age classical musicians from historically underrepresented communities, creating individually tailored programs of study with the participating organizations to set them up for professional success.
An amazing time for these Boston institutions–so proud to be on the team at CMCB led by ED @Lecolion Washington! $2.5m Mellon Foundation grant launches Boston classical music initiative https://t.co/xlnEmMpnu8 via @BostonGlobe

— Zach Sheets (@ZachSheetsMusic) September 27, 2018
Project STEP is thrilled to receive this award in collaboration with three other Boston music education organizations!

Mellon Foundation Awards $2.5 Million for New Music Achievement Initiative https://t.co/36R0KMC9IJ

— Project STEP (@ProjectSTEP) September 27, 2018
[via Boston Globe]