Today's news: CBSO appoints Ula Weber as conductor of the Children's Chorus ahead of its 25th anniversary in 2019, UMG drops its plans to float and Salzburg Festival celebrates women. Exactly how easy is it to combine touring and being a parent?
Rhinegold News
CBSO announces new Children's Chorus conductor
The City of Birmingham Symphony Orchestra (CBSO) has appointed Ula Weber as conductor of the CBSO Children's Chorus ahead of its 25th anniversary in 2019.
Music Week
UMG IPO plan dropped, Vivendi seeks strategic partner
The Universal Music Group IPO is off. Despite the buzz surrounding a potential public offering that could have capitalised on the streaming boom, parent company Vivendi has now ruled out such a move.
Music Business News
Spotify appoints Austin Daboh as Head of Shows & Editorial in the UK
The move is effective immediately, and will see the highly-rated exec oversee the strategic growth and development of Spotify's Shows & Editorial initiatives in the territory. Daboh will also continue to lead Spotify's work in the UK urban music space.
BBC News
How do stars juggle touring with parenthood?
Exactly how easy is it to combine touring and being a parent?
Limelight

Tasmanian Symphony Orchestra announces composition prize
The Tasmanian Symphony Orchestra has announced a brand new composition prize, named for its outgoing Managing Director of 17 years, Nicholas Heyward. The Heyward Prize celebrates Heyward's contribution to furthering Australian composition across his tenure.
Concerti

Neue Klänge im Konzertsaal
Die japanische Komponistin Keiko Abe ist nicht nur eine virtuose Marimba-Spielerin, sie machte das Instrument dank ihrer zahlreichen Kompositionen auch zu einem beliebten Soloinstrument in den Konzertsälen
Die Welt

Diese Frauen machen einen fix und fertig
Bisse, Küsse, Sensationen: Bei den Salzburger Festspielen werden die Frauen gefeiert – Asmik Grigorian als Salome, Sandra Hüller als Penthesilea. Die flaue Inszenierung der "Zauberflöte" fällt hingegen durch.
nmz

Tómasz Stańko: Eine Trompetenstimme, rau und herzlich, ist verstummt
Am Morgen vom 29. Juli 2018 verstarb dort Tómasz Stańko wenige Tage nach seinem 76. Geburtstag. Als der prominente Trompeter im Frühjahr einen Arzt konsultierte, dachte er selbst zunächst noch an eine Lungenentzündung. Die Diagnose fiel schlimmer aus.
Pizzicato

Tiroler Festspiele: 'Die Grünen' fordern Suspendierung von Gustav Kuhn
Nach den massiven Vorwürfen gegen den Intendanten der Tiroler Festspiele Erl, Gustav Kuhn, hat der Kultursprecher der 'Grünen', Georg Kaltschmid, eine vorläufige Suspendierung Kuhns gefordert, bis zur rechtlichen Klärung der massiven Vorwürfe durch die Staatsanwaltschaft und gegebenenfalls Gerichte.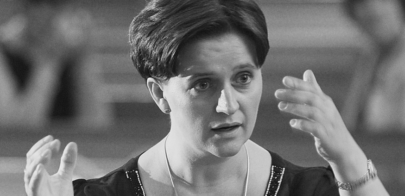 Hey all you emerging artists looking for a break – do not sleep on this! @MOBOAwards has opened its #MOBOUnSung 2018 competition, which offers winners @PRSFoundation grants, professional advice + mentorship, studio time + more! Apply before 7 August >> https://t.co/ZwU9vJmb4N

— M Magazine (@M_magazinePRS) July 30, 2018