For the remaining weeks of March, we will be celebrating Women's History Month by sharing some of the most astonishing women musicians and composers both throughout history and at work today.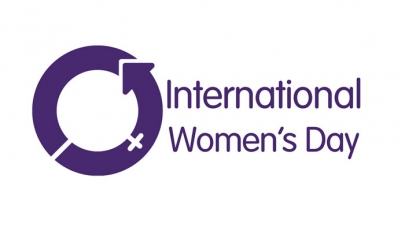 On the 8th March, we celebrated International Women's Day. The aim being to celebrate women's achievements, raise awareness against bias and take action for equality. That is why we will be sharing some great artists, with fascinating stories as well as their music. This years' theme is #ChooseToChallenge, in that collectively we can all create an inclusive world by calling out and choosing to challenge gender bias and inequality. Join us in celebrating women in music this month with our weekly WildKat blog.
---
Marian Anderson (1897-1993)
Already an International superstar, Marian Anderson's most iconic moment came when she performed on the steps of the Lincoln Memorial to a crowd of 75,000 in 1939. This was due to Constitution Hall being owned by Daughters of the American Revolution, who had a 'white-artists-only' clause and refused to change this rule. First Lady at the time, Eleanor Roosevelt, sent a letter of resignation to the DAR stating, 'To remain as a member implies approval of that action, and therefore I am resigning.' Many other women in the organisation also resigned at the time, showing support and solidarity with Anderson.
'She began with "My Country, 'Tis of Thee" — also known as "America" — a deeply patriotic song. When she got to the third line of that well-known tune, she made a change. Instead of "of thee I sing" she sang "to thee we sing."
A quiet, humble person, Anderson often used "we" when speaking about herself. Years after the concert, she explained why: "We cannot live alone," she said. "And the thing that made this moment possible for you and for me has been brought about by many people whom we will never know."' – Susan Stamberg, NPR.
Read more on her biography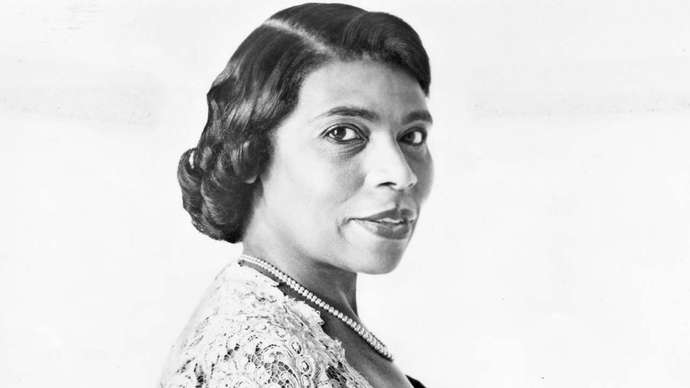 Selected Piece: Marian Anderson sings 'Ave Maria' – Stokowski Conducts
What do you think about Marian Anderson and the story with the Daughters of the American Revolution?
'I think she is brave and subtly intelligent: protesting in song is just a brilliant idea!'
'I think it's a wonderful story of what solidarity can mean at a certain point in history and how change is only coming through collective action. Whilst at the same time it shows how vulnerable minorities are, how very fragile all their achievements were, in a sense that they could be nullified in an instance at the will of those who society declared superior.'
'It is wildly unjust for an artist to be caught in the middle of a philosophical debate, especially one that is racially charged. Still, for someone who was known to be soft-spoken and humble, for her to sing a song of patriotism in front of such a massive crowd after being written off by the DAR – an organisation which claimed to be patriotic – is a testament to her steadfast grace, poise, and commitment to art as the great unifier.'
What impact do you think this had on both issues relating to racism/segregation and women?
'I wouldn't know but hopefully, it inspired people to stand up to any form of discrimination at that time. It is nice to see famous people use their fame to spread positive messages!'
'Sadly I think the overall impact is not to be too overestimated, though it's one brick in a very very large wall, we have to tear down altogether.'
'In hindsight, very little. After the better part of a century, Black artists are still fighting for a platform on which to tell their stories of their American experience. Hers was an act of bravery and one to be celebrated, no question, and one hopes her story inspires thousands more.'
What do you like about this performance and what does it make you think of?
'I like the fact she remains stoic, without overacting this -oh so famous- song!'
'I think it's a very fashionable performance in the sense that it stays true to the fashion of its own time, which I quite like, for the grandeur they put into everything, as being on film and being recorded is still something special, something to raise the bar of serenity to the next level. I think this is something today's artists could sometimes learn from.'
'This performance makes me feel peaceful, and it makes me think of the thousands of Black voices who could have enriched our society beyond measure, but who instead were silenced or ignored.'