Yana Mann releases the first single Op. 12, No.1 "Ella" on 19 March from her first studio album 'Poemas de Bar Op. 12', composed by Julián De La Chica
On May 21 of 2021, Russian mezzo-soprano Yana Mann, will release her first studio album, Poemas de Bar Op. 12. The music, composed by minimalist composer Julián De La Chica, explores the most ordinary conversations that take place at 5am in a neighbourhood bar. The album will be published by Independent Brooklyn Record Label, Irreverence Group Music.
Listen to the first single Op. 12, No.1 "Ella" here
WildKat will be working on Press and PR for 'Poemas de bar Op. 12', which will be released on CD and digital platforms on 21 May 2021 under the Irreverence Group Music label.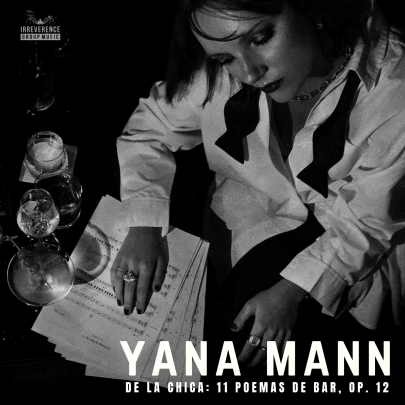 Sadness and pain. Love and separation. Loss and hope. These are some of the themes running deeply throughout Dubai-based mezzo-soprano, Yana Mann's debut studio album. A collaboration with Brooklyn-based Colombian composer Julian De La Chica, who describes Yana as having, 'A very intriguing voice. There is a palpable darkness to her that gives the songs that peculiar atmosphere necessary to tell a story'.
In these current times, creative collaboration can be an issue, but Mann and De La Chica worked remotely from different continents to create a wonderful exploration of intimate conversation, as if a casual conversation in a neighbourhood bar with a stranger, with lyrics written as short poems that centre around themes that unite everyone. A back-and-forth collaboration to discuss and perfect their work, their creativity and expression shines through this ten-track album.