It's been an incredibly busy year at WildKat and we are so excited to continue our successes into 2018. As always, we've tried to pack as much as we can into a blog post for you all. The projects and clients mentioned below are a tiny portion of our highlights – Enjoy! 😊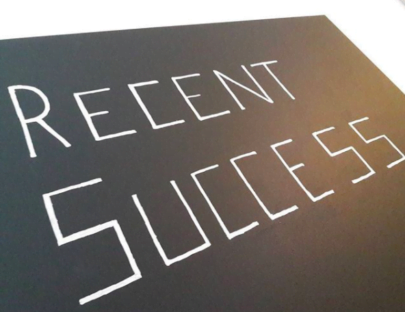 First, a message from our Founder, Kat, who is already in the Austrian alps, ready to start the holidays:
"2017: you beast! I must admit I am quite glad to see the back of it… We launched and worked on so many projects and events, it felt like we somehow skipped the usual "quiet periods". It has certainly been a challenging year; the uncertainty of the cultural and creative industries was felt across our sector and so internally we had to rethink our offerings, our staffing and general structure.
We have had some fantastic new clients and projects signed up to WildKat. Some personal highlights have been:
And so many more.
Mostly this year has been for me expanding the WildKat offices, opening a new one in Paris next year and working on our non-profit arm, Noted.
I have travelled for both companies to all corners of the world, and have had some great meetings and events take place, centred around the ethos of sharing and forwarding our industry. I think there is amongst all the anticipation on what future events (including Brexit, US etc) will bring a sense of renewed movement forward. I am encouraged to see so many positive ideas. The Noted Fellowship is in the next stage with announcements to follow in the New Year and our roundtables have come to life in Berlin, London and New York with fascinating thoughts and exchanges. My vision of having the newly graduates give the artistic director ideas on the future of our sector, is coming to life and its VERY rewarding!"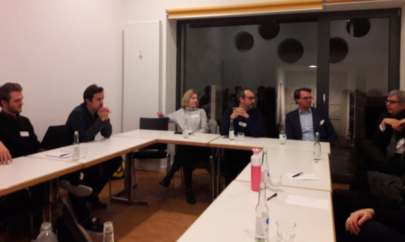 Internally we also have some great news:
Carolin is embarking on the ultimate WildKat perk: a 2 month

paid

sabbatical to New Zealand. (We are all just a tad jealous ("a tad" is putting it very lightly!! – Olivia)
Great staff have joined our teams all over the world, waving at at Eliza, Rachel, Alex, Nicolo, Maddie, Katja, and our continually growing pool of freelancers, consultants, and collaborators
Olivia was promoted to our UK Director and is, as expected, thriving in her new role. She also hits the 5 year anniversary mark next year and will at some stage embark on her sabbatical
Olivia says, "2017 has been a pretty turbulent year on all counts – whilst we have celebrated some truly inspiring projects, and championed everything that is BRILLIANT in our sector, and what it has to offer, we have all had to face a heavy and consistent hailstone of, let's face it, awful news in the general media and across socials.
Saying this, one thing that our sector does best is use these events to inspire creativity, and to reflect and respond using our art and passion. Following the development of the "B-word", we had the hilarious "The United Kingdom of Earth: A B***** Opera" at Tête à Tête's 10th festival. Soosan Lolavar's "ID, please" had its UK premiere at the same festival, reflecting on Trump's travel ban. Ariana Grande sold out the Manchester arena for a benefit concert, following the bombings. There are many, many more examples, and there will continue to be.
As we look ahead to 2018, it's important to remember the important of collaboration, cooperation, and participation. We have had such fresh ideas in discussion and have started to make change happen. We want to continue to work together, create conversations, involve diverse & conflicting voices, and create progress for classical music and the arts. I'm so excited for what is to come…"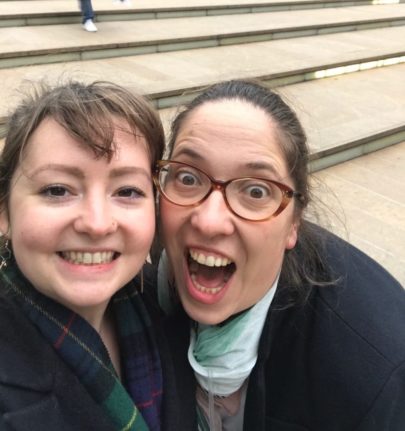 Olivia visits New York for the first time!
Before Carolin heads off on her travels, she says, "Launching the Noted Fellowship this year was a real highlight, and I was so inspired to see all the innovative ideas that came through the application process. The only downside was choosing who would go on to stage 2. Good luck, everyone!
I'm very excited to make the most of my 2-month sabbatical, part of the WildKat perks, to not only have a long holiday (!) and travel the world, but also to return to the company and the industry with a refreshed and revived perspective."
We are all really looking forward to 2018, particularly as we are celebrating 10 years of WildKat with a big party (joint with
Music in Offices
– happy birthday to you too!) and lots of fun events.
Thank you to everyone: clients, industry, friends, colleagues – the ones who champion us, critique us, support and dismiss us. We love you all and we look forward on what's to come!
Happy holidays! 🎄🎄🎄