Classical News
In today's news, Prince Charles' royal harpist is replaced and Facebook is planning its own streaming service. Also, an unseen letter by Mendelssohn is displayed in Cambridge and Friedemann Weigle has died aged 53.
Royal harpist who ran off with opera singer is replaced
Hannah Stone is replaced as Prince Charles's official harpist by Anne Denholm
The Guardian
Facebook is 'planning its own music streaming service'
Sources tell a music and tech site that the social media giant is to follow its video programme with an expansion into streaming
Classical Music Magazine
Unseen letter by Mendelssohn displayed in Cambridge
A previously unseen letter by Felix Mendelssohn has been placed on public display in an exhibition at St John's College, University of Cambridge.
The Strad
Artemis Quartet violist Friedemann Weigle has died aged 53
Artemis Quartet violist Friedemann Weigle has died at the age of 53 following a long battle with illness.
British cellist Denis Vigay has died aged 89
The musician was principal cello of the BBC Symphony Orchestra and Academy of St Martin in the Fields
Berliner Morgenpost

Iván Fischer verlängert Vertrag in Berlin bis 2018
Der Berliner Senat hat am Dienstag der Verlängerung des Vertrags von Iván Fischer um weitere drei Jahre zugestimmt. Damit bleibt Fischer bis 2018 Chefdirigent des Konzerthausorchesters Berlin.
Neue Musikzeitung

Ausstellungen zum Komponisten-Schwerpunkt des Festivals in Lübeck
In Lübeck sind vom Wochenende an zwei begleitende Ausstellungen zum Schleswig-Holstein Musik Festival zu sehen, die sich mit dem russischen Komponisten Peter Tschaikowsky (1840-1893) befassen. Unter dem Titel «Kontrapunkte – Tschaikowsky und Brahms» stellte das Brahms-Institut der Musikhochschule die beiden gegensätzlichen Komponistenpersönlichkeiten gegenüber.
klassik.com

Emil Reinert gewinnt Leschetitzky-Preis beim Klavierwettbewerb Polnischer Musik
In Hamburg ist der 2. Deutsche Klavierwettbewerb polnischer Musik zu Ende gegangen. Der Leschetitzky-Preis als mit 2.000 Euro höchstdotierte Auszeichnung des Wettbewerbs ging an Emil Reinert.
Le Monde

En coulisses avec Jonas Kaufmann
Ce dimanche 28 juin, le patron des Chorégies d'Orange, Raymond Duffaut, rayonne. Sa victoire ? L'arrivée en tout début d'après-midi de Jonas Kaufmann, le ténor vedette de la nouvelle production du Carmen de Bizet…
The Washington Post
D.C. trio Eya presents a buffet of early music for lunchtime concert series
"Early music" is an umbrella term for all sorts of vocal and instrumental works. The label covers a lot of territory, from the Dark Ages to the 18th century and from Gregorian chant to the early symphony.
Tweets
Royal Albert Hall @RoyalAlbertHall: Our new responsive website is now live! http://www.royalalberthall.com/
BBC Radio 3 @BBCRadio3: #EssentialClassics guest @quantick's second choice is the Largo from Dvořák's Symphony No. 9, "From the New World"
Classic FM @ClassicFM: Here's your chance to put a question to one of the world's great violinists, @JoshuaBellMusic: http://classfm.co/mIKdWb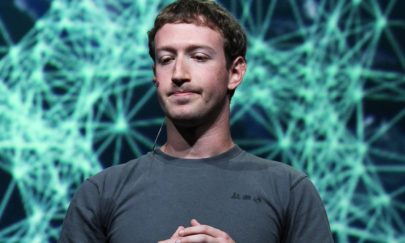 Facebook plans to launch its own streaming service
Photo: Justin Sullivan/ Getty Images/ The Guardian