We had a good giggle in the WildKat PR office yesterday trying to guess the top 10 most discussed UK topics, global topics and check ins on Facebook as reported by The Telegraph. However, the jovial mood was somewhat quenched when we noticed that not a single classical music venue, event or artist was mentioned. Well you know what they say, if you want something done, do it yourself. So, we have complied our own top 10 classical music lists.
Top UK Facebook Classical Music Venue Check Ins (of all time):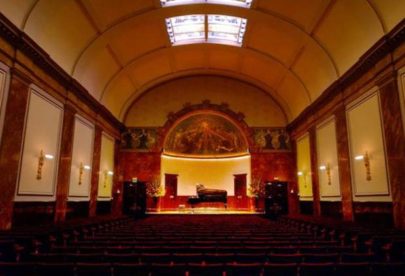 The Wigmore Hall. Photo found at: The Independent 
Top 10 most popular news stories on WildKat PR of 2014 (calculated by the number of people reached)
Auction of Elizabeth Watts' Vivine Westwood Gown which she wore to the Last Night of the BBC Proms
David Finckel and Wu Han at the Berlin Philharmonic
Vote for Bamberger Symphoniker – Bayerische Staatsphilharmonie's New Logo
Berkeley Ensemble's Competition Inspired by Walter Willson Cobbett
Avi Avital and Mahan Esfahani's Concert at the Sam Wanamaker Playhouse
Cantate World Choir Games Blog
Our Top 6 Tips for Classical Music Artist Photography
Bringing Classical Music to the General Public: How WildKat PR Got it Right
Nicola Benedetti: 'Sex isn't what sells Classical Music.'
Trinity Buoy Wharf in Londonist
Elizabeth Watts in Vivienne Westwood. Photo found at: elizabethwattssoprano.com by Asa Westerlund
Classical Music Album Charts (iTunes)
Nicola Benedetti– A Scottish Fantasy
Martha Argerich, Orchestra Mozart– Piano Concerto no.25 in C Major, K.503 & Piano Concerto No.20 in D minor, K.466 (Live from KKL, Lucerne/2013)
Milos Karadaglic-Aranjuez
Voces8-Eventide (Deluxe Version)
Maki Namekawa-Philip Glass:The Complete Piano Etudes
The Piano Guys-Wonders (Deluxe Edition)
Andre de Ridder and Africa Express-Africa Express Presents…Terry Riley's In C Mali
Angela Hewitt-Bach: The Art of Fugue
Ludovic Morlot and Seattle Symphony Orchestra-John Luther Adams: Become Ocean
Joyce DiDonato-Stella di Napoli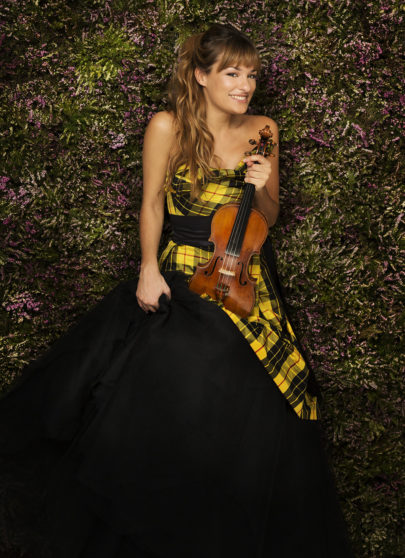 Nicola Benedetti. Photo found at: nicolabenedetti.co.uk
Why is this the case?
Classical music, in recent years, has become increasingly seen as boring, inaccessible and irrelevant despite it playing an integral part of film and video games (although not all agree on the latter. Classic FM had a debate about whether video game music should be classed as classical music). The question of why is an interesting one and I think there are a few reasons. Certainly, the rise of popular culture, jazz and technology has resulted in many  (especially) young people deeming classical music as old fashioned. Indeed, with the Baroque period being between 1600-1750, it is understandable why people may think it has no relevance to life today; we cannot interact with composers such as Bach and Mozart (not baroque!) on Twitter or hear them speak in interviews in the same way as we can with One Direction or Beyoncé. In this way, the genre is confined to history in many instances.  Moreover, many operas are in different languages, which adds another barrier to their wider enjoyment.  The concert-going experience may also be to blame. The perceived formalities of having to 'dress up' or the tradition of an orchestra rising to greet a conductor I think contributes to the public seeing classical music as 'posh.' However, I think there is hope. Those of us who love this type of music know that the themes composers were writing about are very similar to the ones relevant today: love, death, war, tragedy, big life questions, comedy, politics…the list goes on. Seeing WildKat PR's blog in the top 10 of our most popular Facebook posts about bringing classical music to the general public shows there are some out there wanting to reverse the trend of classical music being seen as so obscure.