In today's news: Holden Madagame goes from mezzo soprano to tenor, vinyl industry continues to rise, INES announces first acts to be part of the talent exchange programme. Also, RAM appoints Nikolaj Znaider as visiting professor of music, New York City Ballet investigates sexual harassment claim against its longtime leader Peter Martins and study reveals the cause of fascination for negative emotions in music. 
Independent
Millions of Brits never attend opera because it's 'too posh', 'too long' and 'too expensive', survey finds
Uncertainty over appropriate etiquette relating to applause and toilet breaks also deters public from attending performances of Carmen, La Boheme and The Barber of Seville.
Holden Madagame: The trans opera singer who went from mezzo soprano to tenor
The performer, who was accepted by the Glyndebourne Academy to work on his vocal technique after taking testosterone, talks about finally being accepted by the opera world .
Classical Music
More than 1 million vinyl LPs are expected to be purchased this December, according to the BPI.
Bournemouth Symphony Orchestra wins National Dementia Friendly Award
The Bournemouth Symphony Orchestra (BSO) has won a National Dementia Friendly Award in the Dementia Friendly Organisation of the Year – Small and Medium category.
Music Teacher
RAM appoints Nikolaj Znaider as visiting professor
The Royal Academy of Music has appointed violinist and conductor Nikolaj Znaider as Viotti visiting professor of music.
Music Business Worldwide
First acts chosen for innovation network of European showcases exchange
Almost 100 European acts have been selected to be part of the talent exchange programme of the Innovation Network of European Showcases (INES).
The New York Times
New York City Ballet Investigates Sexual Harassment Claim Against Peter Martins
Peter Martins, the longtime leader of New York City Ballet, has been removed from teaching his weekly class at the School of American Ballet while the two organizations jointly investigate an accusation of sexual harassment against him.
Codex Flores
Weshalb uns negative Emotionen in der Musik faszinieren
Was reizt uns an einem Musikstück, das negative Emotionen in uns hervorruft? Forscher des Max-Planck-Instituts für empirische Ästhetik haben ein psychologisches Erklärungsmodell für dieses scheinbar paradoxe Phänomen entwickelt. 
Pizzicato
Evan Christ bleibt bis 2014 Generalmusikdirektor in Cottbus
Die für das Staatstheater Cottbus zuständige Brandenburgische Kulturstiftung hat die Verträge von Generalmusikdirektor Evan Christ und von Intendant Martin Schüler bis zum 31. Juli 2024 verlängert.
Klassik.Com
Komponist Beat Furrer wird Mitglied des Österreichischen Kunstsenats
Der gebürtige Schweizer tritt in dem 21-köpfigen Gremium, das die Anliegen der Kunst in der Öffentlichkeit vertritt, an die Stelle der im letzten Jahr verstorbenen Ilse Aichinger. Im Kunstsenat kann nur Mitglied werden, wer mit dem Großen Österreichischen Staatspreis ausgezeichnet worden ist; Furrer erhielt die Auszeichnung im Jahr 2014.
Platea Magazine
Davide Livermore anuncia hoy su dimisión al frente del Palau de Les Arts 
El argumento principal de fondo es la falta de apoyo institucional que ha encontrado por parte del Gobierno valenciano. Livermore anunciará hoy lo que es una decisión irrevocable, llevado por motivos personales y profesionales. 
Twitter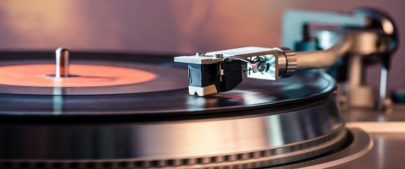 Image: © Beloborod/Shutterstock