South Korean artist Dai Goang Chen shows a vision of the future in which all installation elements are modelled based on the concept of Yin and Yang and the Wu Xing

"In The View from Mount Sumeru I am incorporating traditional religious and philosophical thought systems that only exist in East Asia. These include the concept of Yin and Yang and Wu Xing, the principle of the Cheonbugyeong, a religious scripture in the words of Dangun, the mythological founder of Korea, and the traditional Cheokgwanbeop."
(Dai Goang Chen)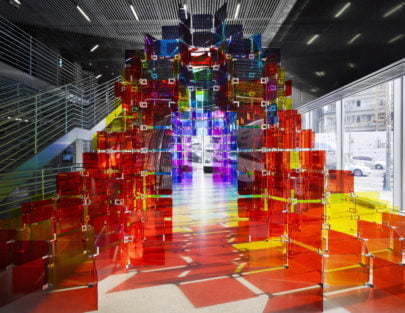 From 9th May – 6th July 2019, The Korean Cultural Centre Berlin (Cultural Department of the Republic of Korea) presents "The View from Mount Sumeru" by upcoming South Korean artist Dai Goang Chen. This is set to be the most elaborate installation exhibition at its in-house gallery damdam yet and we are thrilled to be supporting this event.
By taking into account the physical and cultural characteristics of Koreans' spatial arrangement, features of traditional Korean construction are reflected. The five rooms of this installation art display the character of a total medium and evolve into a spatial experiment in which elements of architecture, landscape architecture, design, media and art converge into one.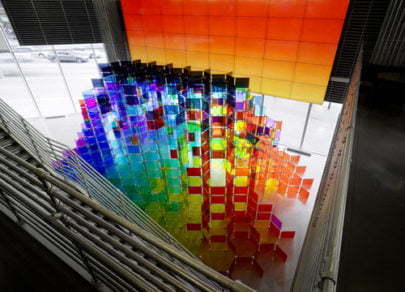 The fundamental concept of Dai Goang Chen's art and design, which oscillates between sculptural, installation and architectural works, is the observation and exploration of spaces and places. This has now become the subject of his artistic mediation and practice; he aims to create new perceptions of space and the environment by challenging the various ways and everyday methods we use to look at and experience our surroundings.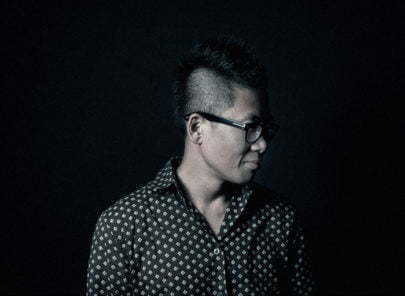 Join us for the opening vernissage on 9th May 2019 at 7pm!
gallery damdam
Kulturabteilung der Botschaft der Republik Korea
Leipziger Platz 3, 10117 Berlin
More info about the exhibition can be found here