Since its release on Saturday, the classical version of Turkish pianist, AyseDeniz Gokcin's Nirvana Project has been shared across the world by a huge range of publications. AyseDeniz featured on the front page of Germany's taz. die tageszeitung yesterday and was interviewed too. France's biggest daily newspaper Le Figaro wrote a news story about the new album and there were stories on news pages, as well as rock, classical and lifestyle blogs in the US, Bosnia, Hungary, Turkey, Greece and much more. 
Listen to it here to get a feel for it yourself.
Shortly before the release of the classical version, AyseDeniz spoke to BBC News about why and how she went about giving Nirvana's famously grungy sound a more classical edge. Since it was published on Kurt Cobain's birthday (20 February), the video has been shared all over the world, including by France's biggest weekly newspaper 'Le Figaro'. Her Nirvana project has also been shared on the official Nirvana Facebook page.
The release date of AyseDeniz's Nirvana Classical coincided with lead singer Kurt Cobain's birthday; he would have been 49 this year. The majority of musicians paying homage to Kurt Cobain are, as expected, rock bands doing covers of Nirvana's songs. AyseDeniz is totally original, in that she makes the music her own by merging rock with classical virtuoso piano, influenced by composers Prokofiev and Rachmaninoff.
This isn't the first time that one of AyseDeniz's projects has gone viral. Upon the release of her Pink Floyd Lisztified album in 2012, AyseDeniz received worldwide recognition. You can read the full story here.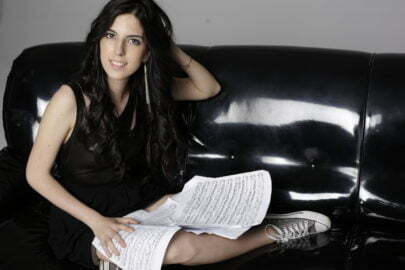 Keep up to date with AyseDeniz on her website, Twitter and Facebook.