Following a wonderful party at Fort Worth Zoo yesterday evening (including appearances from flamingos, baby racoons, and a skunk), first on the menu this morning was a fascinating symposium on Cultural Diplomacy.  After Stuart Isacoff's introduction to arts diplomacy between America and Russia from the end of  World War Two up until the fall of the Berlin Wall, we heard from panellists Marc Thayer, Sarah Tanguy, and Patrick Castillo.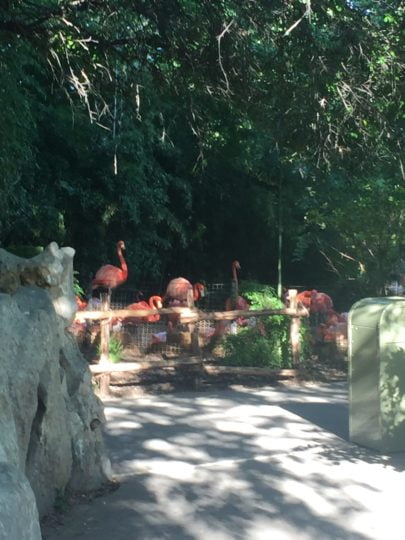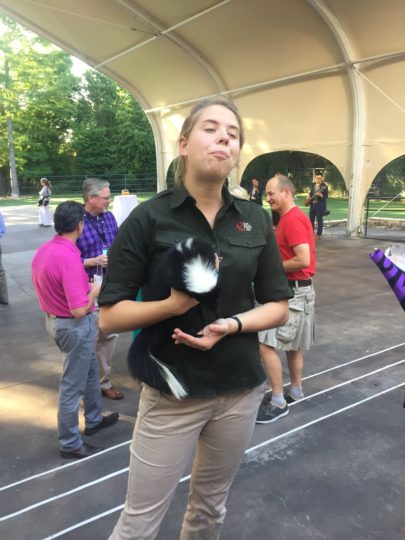 Images: Fort Worth Zoo
First we heard from Marc Thayer, former deputy director of American Voices, which takes musicians abroad to countries including Iraq and Afghanistan, to teach and perform music to locals.  Marc emphasised the good relations this forms with local musicians, leaving a favourable and lasting impression of American culture. Rather than just taking American music to these communities, they build on the practices already in place, using the music of the countries they visit together with American music.
Founded in 1953 and formalised by President Kennedy, Arts in Embassies takes American artists to participate abroad, engaging over 20,000 people to date in 189 countries.  Professional curators, such as Sarah Tanguy, create around 60 exhibitions per year, and since the turn of the century over 58 permanent collections have been installed in diplomatic facilities all over the world.
Patrick Castillo, a composer, performer, writer, and educator, has taken part at The Festival de Música Contemporánea de La Habana three times.  Having started as the only American participant, the most recent festival saw ten members of the American Composers Forum attend.  Patrick cited lack of equipment in Cuba as a major problem, and said that on subsequent visits, composers and musicians took across suitcases of reeds, strings, pencils, and manuscript paper.
Throughout the discussion it emerged that sadly these schemes are not something that the State Department likes to trumpet, fearing accusations of misspending of public money.  Thus reciprocal schemes giving opportunities for oversees artists to visit the States have not yet taken flight.  All three speakers were also nervous about funding cuts, with the future of their organisations not guaranteed.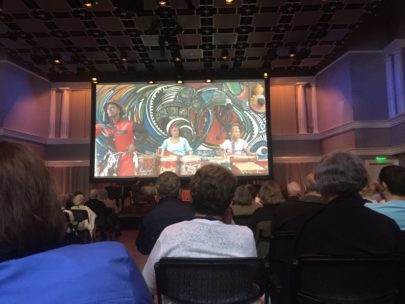 Image: Cultural Exchange Symposium, The Cliburn
Concert 1 of the Final Round begins this evening at 7.30pm, and can be viewed on cliburn2017.medici.tv.