The Guardian
How Stravinsky's Rite of Spring has shaped 100 years of music
Piece first performed in Paris exactly 100 years ago emblematic of era of great scientific, artistic and intellectual ferment.
The Spectator
Music: the German love affair with all things British
The current love affair that the Germans seem to be having with all things British has deep roots.
Classic FM
Canada plans classical concert for dogs
Fans of Bark and Pooch-ini, prick up your ears for Canada's first ever concert for canines from Toronto Concert Orchestra in June.
Gramophone
David Afkham named Spanish National Orchestra principal conductor
Initial four-year contract begins in September 2015.
Classical Music Magazine
Worcester to host pan-European singing festival
The UK's first ever non-competitive youth singing festival will be held in Worcester on 19-27 July, when 11 choirs from nine different countries will descend on the town.
Digital Journal
Norman Wong shoots musical, fashionable Toronto
Toronto-based music label Arts & Crafts celebrate their 10th anniversary this year.
Dailymail
Katherine Jenkins ditched by record company after 'spending £1,500 a day on hair and make-up' 
Katherine Jenkins has been dropped from her record label following a slump in sales and a string of 'diva demands'.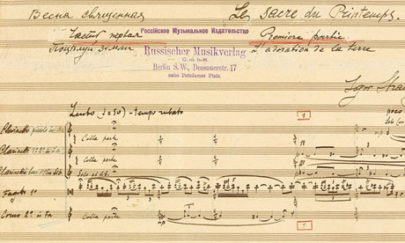 The Guardian