WildKat PR is very pleased to be working with composer and pianist Andrew James Johnson on his upcoming album release and concert, following the launch of his new brand.
Olivia Brown, Head of Creative Strategy and Marketing, says: "Working alongside our in-house design team classicalmusicdesign, WildKat has created a brand and visual identity for Andrew that truly represents both his bold, friendly personality and his enchanting yet sensitive compositions. We're very much looking forward to continuing our collaboration, and sharing Andrew's debut album with the press and music industry."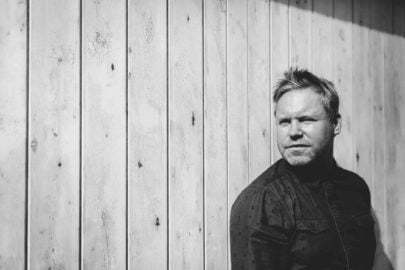 Andrew is a composer and pianist who grew up in Birmingham, England, and despite having no formal training on the piano in his childhood, immersed himself in the works of Beethoven, Schumann and Chopin. After his parents agreed to pay for lessons, Andrew's eagerness and innate musicality developed rapidly into a passion for piano performance, before he moved onto composition.
Andrew began to draw upon a combination of classical training and contemporary influences, completing a BA in Composition at the London College of Music.  His compositional style combines rich harmonic language with expansive pianistic techniques, revealing the influence of the Romantic-era composers that so inspired him in his youth.
In the years that followed his graduation from the LCM, Andrew undertook commissions for film, television and theatre. Credits include televised advertisements for HSBC and Timotei. Andrew's compositions take inspiration from everyday life, and his creative process makes use of the full tonal range of the keyboard, drawing on influences from his role models Max Richter and Philip Glass.
We are thrilled to be working with Andrew on his debut album release 'Winter's Heart', due for release in November 2017.