We are always thrilled when artists return to us to promote their exciting new projects. This is the case with Dmitry Masleev, one of the most promising, rising piano talents of our time. This is our third collaboration and this time Dmitry not only has concerts and debuts around the world, but will also release his highly anticipated debut album on the legendary label Melodiya.
After winning the International Tchaikovsky Competition in 2015, he went on to fascinate audiences all over the world, playing at the Berlin Konzerthaus, the Paris Philharmonie and Carnegie Hall, amongst many others. He has been joined on stage by orchestras such as the Orchestra of Radio France, Munich Symphony and Moscow Chamber Orchestra Musica Viva, also seeking artistic friendship with, Boris Berezovsky and Gidon Kremer.
In the past two years of successful concerts, Dmitry has enjoyed performing in front of a live audience, which has not only given him invaluable experience but has also allowed him to speak and engage with concertgoers directly. It quickly became clear that they highly anticipated a debut recording so, gladly responding to the audience's demand, Dmitry is now announcing the release of his debut album under the Russian label Melodiya this October. WildKat PR will be supporting Dmitry for this release.
This debut album titled, in pure simplicity, "Piano" will include a selection of Domenico Scarlatti's sonatas, alongside Prokofiev's Piano Sonata No. 2 in D minor and Shostakovich's Piano Concerto No. 2 in F major. Even though Dmitry stated in an interview that Russian music was very appealing to him because of the freedom he feels while playing it, it is no coincidence that the Italian Baroque composer Scarlatti can be found on his album. Scarlatti had an important impact on the development of Classicism, which largely shaped the way Shostakovich and Prokofiev composed.
The release of 'Piano" will coincide with Dmitry's debuts at the Concertgebouw in Amsterdam and St. Johns Smith Square in London, as part of the Blüthner Piano Series. He will be touring in the US, playing at the Schloss Elma and with the Bamberger Symphoniker at the end of the year. Stay tuned for more details as it will be – yet again – an exciting year for Dmitry!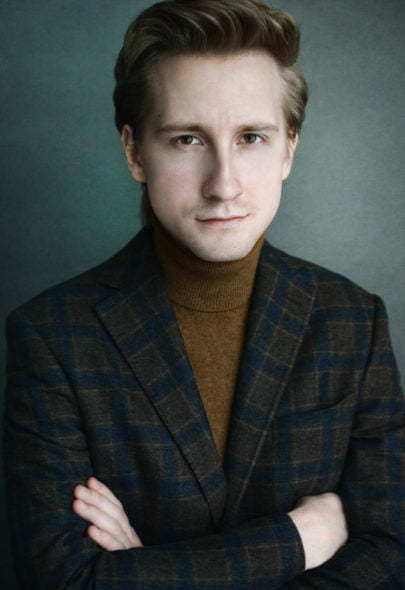 Dmitry Masleev © Alikhan
Merken
Merken
Merken
Merken
Merken