Three-time Grammy nominee David Chesky has earned great respect for his fresh and unique approach to musical compositions, which span the jazz and classical genres. Captivating audiences around the world, The New York Times raves, "Chesky combines a gritty sophistication with street-level energy and currents of exotic folkishness." As a composer of orchestral works, operas and ballets, an author of children's books, a jazz pianist and a world-renowned innovator of audio technologies, Chesky redefines the role of a modern-day renaissance man. Critics describe his music as "highly individualistic," "memorable," "dynamic" and "exotic."David Chesky's The Abreu Danzas, featuring the Orchestra of the 21st Century and soprano Larisa Martinez, debuts onAugust 21 in North America and October 15 in Europe. It will also be available on all major digital music platforms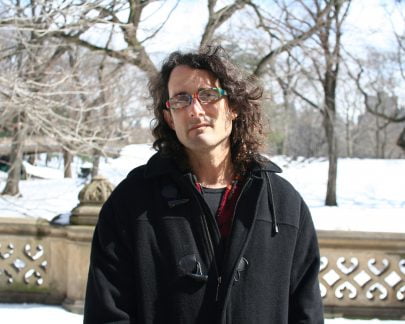 David Chesky's The Abreu Danzas, featuring the Orchestra of the 21st Century and soprano Larisa Martinez, debuts on August 21 in North America and October 15 in Europe. It will also be available on all major digital music platforms. Layering brass, woodwinds, and strings, Chesky constructs visceral rhythms and melodic passages which, as stated in the liner notes, "suggests a walk in the neighborhood, music, and the sounds of life pouring out of open windows. The tempos, the muscular groupings, and the dynamics give the pieces an unapologetic, in-your-face attitude —the Afro-Cuban and Afro-Brazilian rhythms give them an emotional underpinning."
Utilizing Afro-Cuban and Brazilian musical gestures and style, while encapsulating the complexity, whirlwind pace, and ceaseless vitality of New York, Chesky has created a musical snapshot of a distinctly Latin New York City, fusing together aural elements of his past and present. Chesky states in the liner notes: "There's a certain energy here. It's 'Let's go!' 'C'mon! What are you waiting for?' And I believe classical music has to have these elements, this urgency, this passion. That's what I'm trying to capture in the rhythms, in the energy of these pieces."
His distinctive sound has attracted numerous accolades, including the prestigious Lancaster Symphony composer award, where he has continued a partnership, performing his Concerto for Guitar and Orchestra, and Violin Concerto No. 3 "Klezmer" with them. Chesky received nominations from the Independent Music Awards in 2017 & 2018 for his recordings of The Venetian Concertos, and The Spanish Poems. His comedic adult opera, The Pig, the Farmer, and the Artist premiered at the prestigious New York Fringe Festival, leaving audiences in laughter-filled tears. Opera News praised that "Chesky could turn out to be a one-man Brecht-Weill for the twenty-first century.
Internationally renowned, Chesky served as the Composer-in-Residence for the National Symphony of Taiwan, and brought Urban Orchestral style to the international stage with the world premiere of New York Variations in Taiwan. His children's opera The Mice War has been performed in Poland at Teatr Muzyczny, and at The National Theater of Taiwan in Chinese to sold-out audiences. With such a positive response, the libretto has been translated into Polish, Italian and Portuguese, and the DVD received accolades at the Newport Beach Film Festival, Dallas Kid Film Festival, and the Madrid International Film Festival.
We are thrilled to work with David on an international campaign for the release of this album!