WildKat welcomes the European Foundation for Support of Culture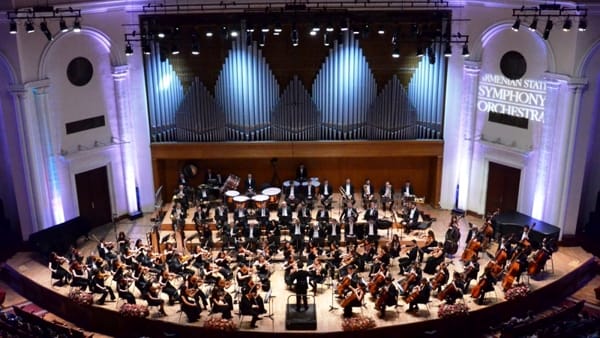 WildKat is delighted to announce we will be working with the European Foundation for Support of Culture on the Armenian State Symphony Orchestra's upcoming European tour in 2020.
The Armenian State Symphony Orchestra (ASSO) was founded in 2005 by the conductor Sergey Smbatyan, who is also the Artistic Director and Principal Conductor. The orchestra was originally put together as a State Youth Orchestra of Armenia, however, the clear devotion from the young musicians made it a natural transition to State Symphony Orchestra.
Sergey Smbatyan started his musical career from a young age, and since then has accomplished great success. He constantly strives for innovation and creates unique cultural and music education projects and initiatives for young musicians.
Joining the ASSO on the European tour 2020 will be violinist Maxim Vengerov, who is the Artist in Residence for the 2019/20 season. Grammy award-winner Vengerov is often referred to as one of the world's finest musicians. Aside from his own musical career, one of his greatest passions is teaching and providing encouragement to young talented musicians and as such he has held various teaching positions around the world. In 1997 he also became the first classical musician to be appointed International Goodwill Ambassador by UNICEF.
Sergey Smbatyan and Maxim Vengerov have been working together for several years. In 2010, they performed jointly in a Gala Concert for the HRH Prince Charles "Princes Trust" event at Windsor Castle. After its great success, the concert was repeated at Buckingham Palace in 2011.
Maxim Vengerov, Sergey Smbatyan and the ASSO and will be presenting the following concerts on the following dates: Gasteig Munich (8th January), Großes Festspielhaus Salzburg (9th January), Beethovenhalle Stuttgart (10th January), Philharmonie Berlin (12th January), Barbican London (14th January), Musikverein Vienna (17th January),  Rudolfinum – Dvořák Hall Prague (19th January) and Zaryadye Moscow (21st January).