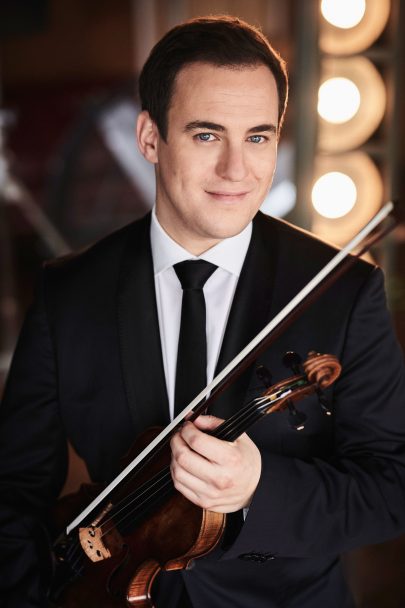 In the 25 years since his debut with the Hallé, Jack Liebeck has worked with some of the world's leading conductors and major orchestras across the globe and most of the UK orchestras.
Jack's fascination with all things scientific culminated in the founding of his own festival in 2008 to combine Music, Science and Art, Oxford May Music. He has collaborated with physicist Professor Brian Cox in several unique symphonic science programmes which have included the world premieres of two violin concertos written especially for Jack, Voyager Concertoby Dario Marianelli commissioned by the Queensland Symphony and Swedish Radio orchestras, and A Brief History of Time by Paul Dean, commissioned by Melbourne Symphony.
Jack is the Émile Sauret Professor of Violin at the Royal Academy of Music and a member of Salieca Piano Trio. Also a professional photographer, he enjoys collaborating across many mediums and can be heard in the film soundtracks of The Theory of Everything, Jane Eyre and Anna Karenina.
Jack plays the 'Ex-Wilhelmj' J.B. Guadagnini violin dated 1785, and the 'Professor David Bennett' Joseph Henry Bow.
WildKat PR is working with Jack on his album and other activities in 2020.