We are looking forward to working with composer and pianist Katharina Nohl!
Katharina was born in the DDR and studied musicology in England and Italy. Her works reflect her artistic openness, which Nohl shapes with various influences into very melodic, emotional pieces. In recent years the pianist has given international concerts in Russia, England, Switzerland and Germany. This year the composer is releasing her largest orchestrated work to date: a 20-minute rhapsody for piano and orchestra with oriental influences.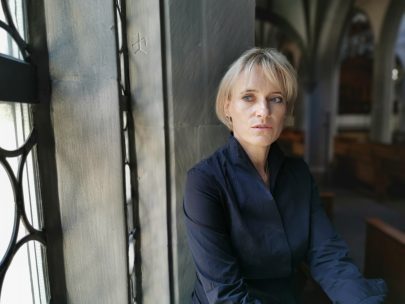 Katharina advocates for more opportunities for women composers in the Swiss music scene. At the end of the year, the "Swiss Female Composers Festival" in Zurich, initiated by Nohl, will take place for the first time, focusing on music by female composers living in Switzerland. The festival offers women composers a unique platform to present their orchestral works together with the chamber orchestra I TEMPI. One part of the festival's programme will be the premiere of a work by Katharina Nohl's teenage daughter.
This is not the first time that Katharina has worked together with her children on a project. In 2016 her album "Creating Childhood" was released on which she performs together with her daughters. The focus of this CD project is the awareness of creating a childhood.
Today she lives and works in Switzerland. Among other things she initiates school projects with children in Germany and Switzerland. Together with a drawing teacher, it is her goal to introduce children to art in an acoustic and visual form and to make it accessible to them. In this project Katharina Nohl plays works by Mussorgski or MacDowell, the results will be presented at a concert.
WildKat is excited to work with Katharina Nohl and support her with a press and social media campaign.