WildKat Welcomes Composer, Conductor, and Musician Meena Ysanne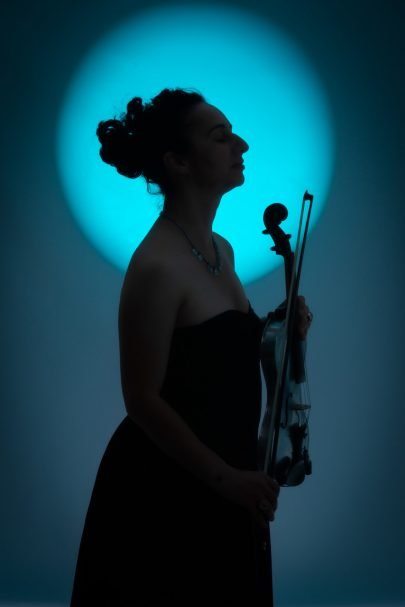 WildKat is thrilled to welcome composer, conductor, and musician Meena Ysanne.

A fixture in the NYC, LA and London entertainment communities, Meena Ysanne is widely known for her prolific career as a composer, conductor, and musician, and a trusted collaborator with filmmakers and many of the world's most celebrated musicians. Equally at home composing film and television soundtracks as she is composing music for release, arranging strings, and touring and recording with internationally acclaimed artists, Meena's deeply perceptive musicality, resilience, and artistic initiative are the common threads which link all of her endeavors.
In summer 2020, Meena will initiate the release of a collection of her own diverse ventures, beginning with an original composition and accompanying music video to benefit nonprofit foundations responding to New York City residents who have been the most severely affected by the coronavirus pandemic. Additional upcoming composing projects include multiple soundtracks for streaming video projects, orchestral covers of music by Billie Eilish and Billy Corgan, and projects to be announced as the year progresses.
Meena composes music for varied media, including original scores for feature films, and multiple TV and commercial segments; recently, her original soundtracks for a Chanel commercial directed and illustrated by British designer, Jo Ratcliffe, as well as a short film for Vans by creative director Joel Fox, were released to international audiences. She has toured internationally playing violin, viola and cello, notably for Smashing Pumpkins, Christina Perri and Tiesto.
Meena's strings and vocal harmonies have graced the world's most esteemed artists from every genre. She recorded the soundtrack to Doug Aitken's MoMA exhibit featuring Tilda Swinton and Cat Powers, and has arranged strings for Michael Stipe, composed music for multiple TV series, games, two movie soundtracks (including one for Aaron Eckhart), and music for ENO, Peter Sellars, Laurie Anderson, and Psychic TV. She is perhaps best known for her work with The Smashing Pumpkins with whom she has recorded and toured, as well as arranging and conducting a symphony orchestra for their music.
She has been composing music for three decades, conducting and recording orchestral and chamber music for un-classical projects of all kinds. Meena has shared studio time with the world's most cherished artists in the USA, Europe and Asia. Her multidisciplinary collaborations include compositions for movies, short films, television, commercials, live theater, opera and dance, and experiential designs in the UK, Europe, Asia and in her adopted home country, the States.
We are excited to build compelling international PR campaigns to highlight Meena's exceptional artistic drive, vision, and talent.