New Series 'Tales from the Loop' scored by BAFTA-winning composer Paul Leonard-Morgan and Philip Glass coming April 3rd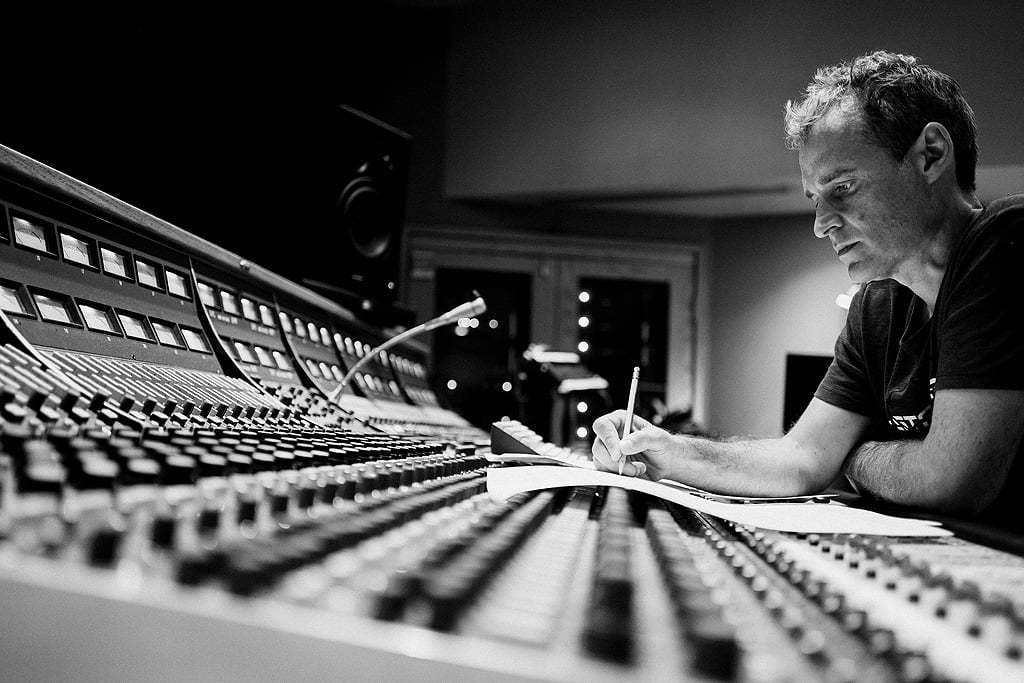 Paul Leonard-Morgan is an EMMY nominated, BAFTA-winning and Ivor Novello nominated composer, who has become one of the most sought-after TV & film composers in the US and UK. Studying at the Royal Scottish Academy of Music and Drama, he developed a reputation as a producer and arranger for bands such as Belle and Sebastian, Snow Patrol, Mogwai and Texas. His first film score, Pineapple, won him a BAFTA award and his first television drama, Fallen, earned him both BAFTA and Ivor Novello nominations. His work has led him on to score for films such as Limitless (which was nominated for a World Soundtrack Discovery Award), DREDD, and Walking With Dinosaurs 3D. Recently, Paul has scored both series of Amazon Prime's The Grand Tour, award-winning director Errol Morris' Wormwood, and series 3 of Netflix's Designated Survivor.
In an unprecedented first, Philip Glass has collaborated with Paul to create the soundtrack to accompany Amazon Prime's next big series 'Tales from the Loop'. Based on the art book 'Tales from the Loop' by Stålenhag, the show imagines an alternate version of our world. Starring Academy Award nominee Jonathan Pryce, Golden Globe Nominee Rebecca Hall and Paul Schneider, Stålenhag's paintings are set in a universe where a particle accelerator has been built underground – named "The Loop" – to unlock and explore the mysteries of the universe, which causes anomalies of all sorts to occur around the town.
'Collaborating with Philip Glass on 'Tales From The Loop' was an incredible experience. We discussed first-hand with [Executive Producer] Mark [Romanek] and [Show Creator] Nathaniel [Halpern] about their vision for the show, involving unusual instrumentation and creating a soundtrack to be an integral part of the series that will also be a beautiful listen outwith the films. With melodies and orchestra that will stand the test of time.'

Paul Leonard-Morgan
Music takes centre stage within 'Tales From The Loop'. Within one episode, there are 20 minutes of no dialogue, something incredibly unusual in mainstream television. The driving force behind the direction of the music was to ensure that they remained in alignment with Nathaniel's brilliant visions and cinematography. Melodies come back throughout the show, each guiding the audience through the world of the 'Loop'. The recorder became the instrument to represent the otherworldly 'Loop'. In order to create a sound that was both organic and analogue, Paul and Philip preferred using real instruments as opposed to synths.
Watch the video below to see Behind The Scenes of 'Tales From The Loop'
WildKat is delighted to be working with Paul Leonard-Morgan on PR as he collaborates with Philip Glass for Amazon Prime's 'Tales from the Loop'