WildKat is delighted to welcome Composer, Curator and Turntablist extraordinaire Shiva Feshareki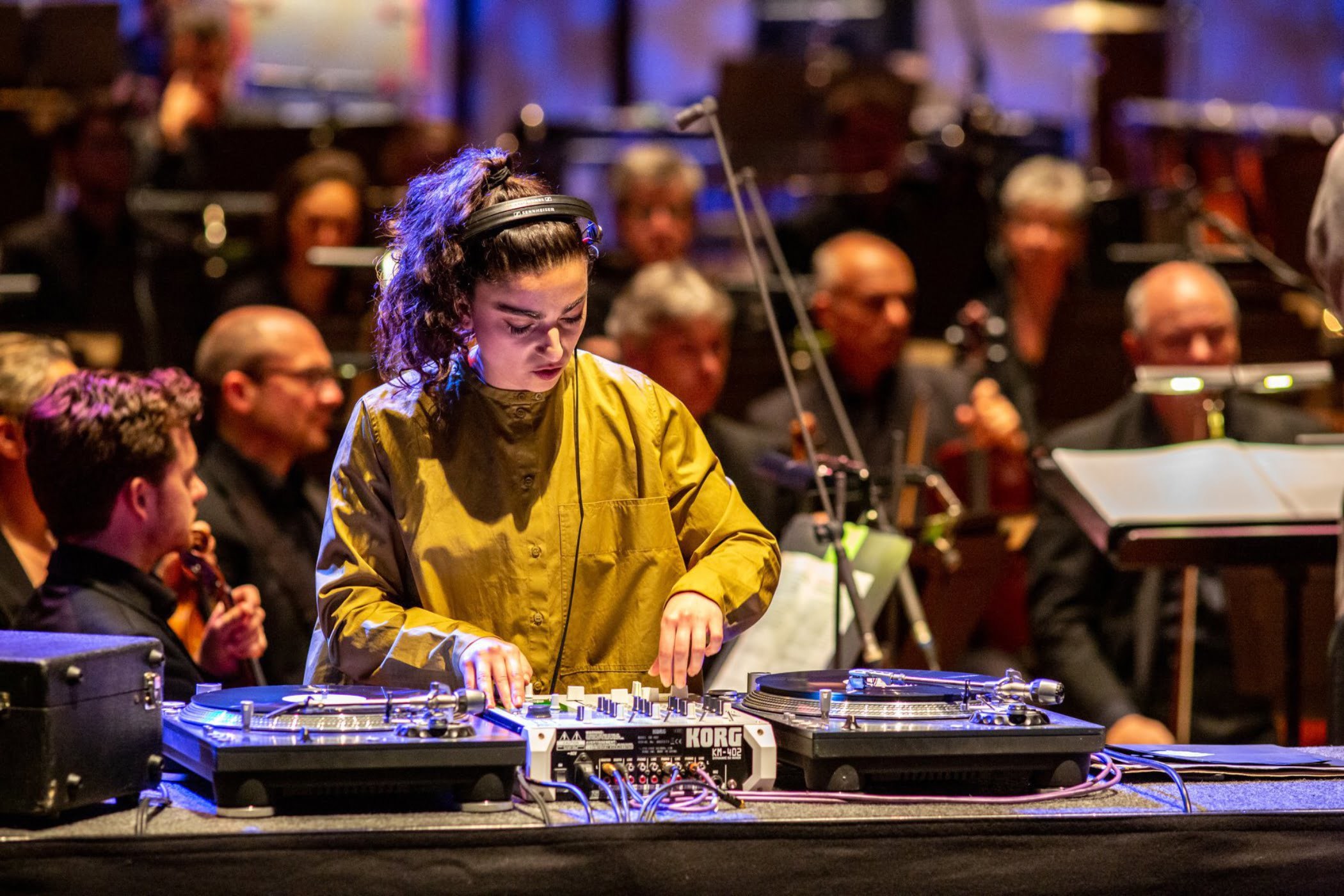 Shiva Feshareki is an internationally acclaimed composer & electronic artist, and the 'cutting-edge expression of turntablism'. Existing at the intersection of many artistic scenes, Feshareki experiments with electronic & club music, concert & orchestral, fine art and free improvisation. Her versatility and breadth is undeniable, from performing unheard works by Daphne Oram at the BBC Proms, to her own concert music with the likes of BBC Concert Orchestra, London Contemporary Orchestra and Aarhus Symphony Orchestra to performing at Hyperreality Festival (Vienna) on the bill alongside Kelela, the R n' B, alternative, electronic artist and Venezuelan record producer, songwriter and DJ, Arca.
WildKat is working with Shiva on PR for her next large scale experimental spatial composition 'Opus Infinity'.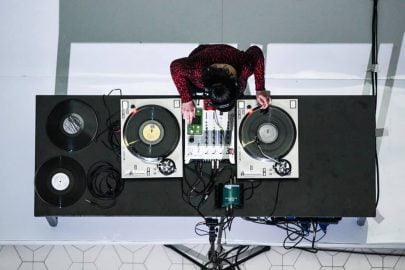 With its first major preview in Frankfurt's LAB with Ensemble Modern on 29th February, 'Opus Infinity' is a work for turntables, ensemble and bespoke 4D Soundsystem, which will involve a painstaking geometrical plan which will incorporate the Fibonacci Sequence. The audience will enter the composition, before being completely immersed in amplified-acoustic and electronic moving sound. Together with the instrumentalists, Shiva will create a dynamic sound sculpture filling the entire space.
Shiva has always been an experimental collaborator, most notably with a spatial and immersive composition she wrote with Haroon Mirza in 2013 called 'a surround-sound piece for 8 prepared turntables, 9 instruments, videos and LEDs' which premiered at ICA with London Sinfonietta. Following on from this collaboration Shiva has continued to explore the physicality of sound in relation to light, sculpture and movement through her own compositions 'Gaba Analogue', 'O' and 'Dialogue' which have now led her to new work 'Opus Infinity'. Her diagrams and scores for these works also worth exploring to understand her experimentalism as much as the music itself.
Website – www.shivafeshareki.co.uk
Twitter – @shivafeshareki
Instagram – @shivafeshareki
Facebook – @shivafeshareki