WildKat PR are delighted to announce the launch of an exciting and innovative new scheme heralded by our founder Kathleen Alder. The Noted Innovation Fellowship focuses on providing support to talented 22-35 year olds with original ideas in the area of arts administration which will shake up, progress and lead the classical music industry and culture sector into the future; it needs more than just artists.
Whilst there are many funding opportunities dedicated to discovering and supporting new performing talent, Kathleen has recognised a clear need in the industry for financial support to be awarded to young professionals keen to make their mark behind-the-scenes. Currently, aspiring arts prodigies are most likely to be supported by those who have had over 20 years' experience and although their experience is vital and appreciated, Kathleen believes there is much more untapped potential to attract fresh new talent.
As well as offering £3,500 to help implement the recipient's idea, the Fellowship will provide industry opportunities and mentorship by some of the most high profile names working for prestigious organisations such as Executive Producer of Opus Arte/Royal Opera House Ben Pateman; Grammy award winning music producer Christopher Alder; and Suzanne Davidson, the Executive Director of The Chamber Music Society of Lincoln Center. The list continues to grow. Alongside the standard prize winnings, the Fellowship will be customized around the individual and their idea in order to maximize their full potential.  With this Fellowship, Kathleen aims to educate and inspire a new generation of diverse and creative cultural leaders.
WildKat PR are excited for the talent that will emerge from this venture.
For application details, click here. The deadline is midnight (GMT) on 15th February 2015.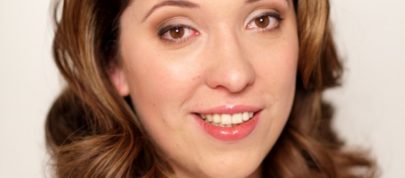 Kathleen Alder. Photo: International Arts Manager