WildKat Welcomes Leaf Music and Composer Jaap Nico Hamburger, who is releasing two stirring symphonies that underscore human resilience in the face of war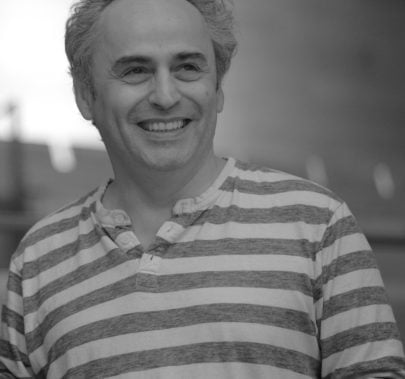 Canadian Composer Jaap Nico Hamburger will release Chamber Symphonies Nos 1 and 2 with Leaf Music on 6 November 2020 in remembrance of young lives lost to war.
The repertoire comprises of Symphony No. 1, "Remember to Forget", performed by Ensemble Caprice, and Symphony No. 2, "Children's War Diaries", performed by l'Orchestre Métropolitain de Montréal. Symphony No. 2, "Children's War Diaries", is itself inspired by a collection of fascinating diaries which belonged to teenagers who were killed during the war, as well as a visit Jaap made to the Children's Memorial at Yad Vashem.
The world premiere of Symphony No. 2, "Children's War Diaries", took place on 2 November 2019 at the Maison symphonique de Montréal, in a concert presented by the Montreal Holocaust Museum (MHM). For the premiere, Dutch conductor Vincent De Kort led the Orchestre Métropolitain to Jaap's electrifying work, which depicts the lives of fiercely brave children who were murdered in concentration camps.
During the world premiere of the piece, members of the Orchestre Métropolitain played on the Violins of Hope, marking the very first time these instruments have ever been played in Canada. Originally owned by Jewish musicians before and during the Holocaust, these instruments have survived pogroms, concentration camps and weathered the passage of time. The Violins of Hope are now emblematic of the injustice and suffering that millions of victims underwent, and a poignant symbol of resilience and survival. Elsewhere within the world premiere, the performance was accompanied by an affecting, striking film concerning children exposed to the terror of war. Award-winning Canadian Filmmaker, Tarique Qayumi, created this moving film about young children subjected to the horrors of war, which was further heightened by Jaap's symphony.
WildKat is delighted to be working with Leaf Music and Jaap Nico Hamburger on PR, focusing on reviews, airplay and interviews and features across North America, the Netherlands, the UK, Germany and France.
Leaf Music is an independent recording label based in Halifax, Nova Scotia, that specializes in high-quality classical music recordings by artists and composers from Atlantic Canada (New Brunswich, Prince Edward Island, Nova Scotia and Newfoundland.) Their growing catalogue of solo, orchestral and chamber music is distributed by Naxos of America to the world's most important music retail, download and streaming providers.
Previously, Jaap has composed symphonies, solo concertos, chamber music works, and commissions for Discovery Channel and Dutch Television amongst others. Currently, Jaap is a Canadian Music Centre Associate Composer, and President and CEO of Orange Music Inc, a Vancouver music production company. In 2019, Jaap was named Mécénat Musica's Composer in Residence.
Jaap also released his first piano concerto on 21 August. Recorded at the Maison symphonique de Montréal, the release features pianist Assaff Weisman and the Orchestra Métropolitain de Montréal under the direction of Vincent de Kort. Reminiscent of great works by Prokofiev and Shostakovich, the concerto is full of drive, explosive energy and pathos.